I was going to do a review of the pan over a week, but realised I do most of my cooking on the weekend, meaning I would only use it one or two times. I felt that it wasn't enough for a deceit review – and I do take my reviews seriously. So, I wanted to do a few meal preps with the pan before I gave my final verdict. I've been using the Solidteknics skillet pan for over 2-3 months now and I've put it through a number of tests! But first the general specs of the pan.
Price: $149.95
It's a little on the expensive side, but this is a pan "for life".
Made in: Australia. (I'm not going to lie, love supporting brands that still do their manufacturing in Australia/locally).
Made from:100% Australian wrought iron (or low carbon mild steel). Be warned it's pretty heavy. But the quality is superb.
Where to purchase: Biome (here)
The COOKING TEST!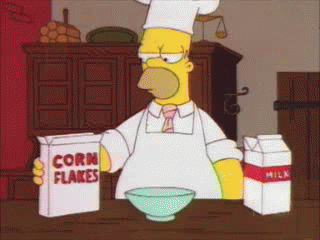 The heat test:
I was really surprised by this. The pan heats up so quickly and evenly. Enough said. (Well, okay, more said. Double thumbs up!!)
The video below is about 1-2 mins after I turned on the stove.
It really does heat up in a flash.
The non-stick test:
It's not completely non-stick like my old one. But my old cheapo non-stick pan has started to flake after a few of months…so not the best pan to compare it to. From what I've read about the Solidteknics pan it's a natural and renewable non-stick coating, meaning it should last indefinitely. That's pretty neat. Most "non-stick cookware is made using a carcinogenic chemical called perfluorooctanoic acid (PFOA), which starts emitting toxic fumes that you inhale every time you cook with a non-stick pot or pan!"
That's pretty scary, thinking my old non-stick pan could've been causing me harm. It's good to know that the Solidteknics pan is made from a natural coating.
As it's not super duper non-stick, you do need a little oil to lube up the pan a little.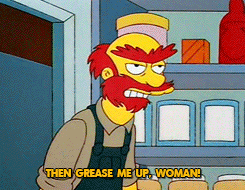 From the video below, it does leave a "residue" behind, even after putting a little oil in the pan. But it isn't much.
The egg test:
A mark of a good pan is how it cooks eggs sunny side up!
I have to say it cooks an egg really well and super quickly.
From the video below, you can see it's not too much hassle lifting the egg off the pan.
Omelettes work too!
The pancake test:
Well, you gotta make sure the pan can cook pancakes. A good sign for "even" heat distribution is how it cooks pancakes.
The pancakes cooked fairly quickly, and the heat was pretty damn even. Again, the pan will need a little bit of oil for the pancake to come off smoothly.
(Recipe for the pancakes are from the Viet Vegan)
The meat test:
I personally don't eat meat, but my partner does. He used the pan to cook chicken and it cooked super quickly. As he said, it "had a nice brown crispy skin".
The handle test:
This is probably my favourite thing about the pan. It's doesn't seem like much, but it does make a huge difference. I really liked how handle didn't get hot after 30 mins of cooking! I've had issues with other pans in the past where after 15mins or so the handle became too hot to touch. The handle remaining cool is a huge plus for me.
The washing up test:
For a pan that isn't truly non-stick, I thought the pan would be incredibly difficult to clean up. But it's actually super easy. (What's not so easy is washing with one hand and trying to film it at the same time! I did not wash it with soap as I think I'm meant to treat this like an cast iron pan)
Overall thoughts on the pan:
If you looking for a good quality pan, this is a pretty good pan to upgrade to. It's sturdy, Australian made, naturally coated pan. It's not 100% non-stick, but you're trading it in for a non-toxic pan. You are paying for quality, and as stated by the product description, it is a pan built for life – or even generations with a little care.
You will need to "season" the pan to build up an natural "non-stick" pan – here are some tips: https://www.biome.com.au/blog/solidteknics-healthy-non-stick-cookware/
Lately, I've been trading in my old and beaten cookware for a better quality pot and pan. It makes a world of difference when cooking. Plus quality over quantity, right? I've started to make conscious decisions to buy better quality things in hope that it will last a life time and that perhaps, it's something I can bestow onto the next generation.
Overall 4.5 stars out of 5 (minus 0.5 stars as it isn't completely non-stick (as of yet – as I need to build it up), but the quality is so good).