Oh……….hello. How long has it been? A few months? Yup. Definitely. I'm so behind in this whole blogging business. I should let you know that blogging isn't my job, I have a 9-5 job which pays the bills. This? This is kinda a passion project and it's something, I did not expect to "take off".  Because of the growth the last couple of months, I've become kinda hesitant with a lot of my blogging. I haven't really been posting "new" content on Instagram and you've probably noticed I don't blog as much as I used to. At first I was blogging here once to twice a week. Now, well, it's been a while.
At first, I used the excuse of "I don't have time" but I honestly do have a few hours to write a post and a review in my week, but I've felt kinda…sick? about posting? It's hard to explain. I've felt this pressure to be an "influencer" and I hate that word. And I squirm at the thought of being an influencer. I'm someone who isn't overly confident or even really a people person and lately, I've had a hard time trying to navigate my way around social media.
Because of the growth of my Instagram page, I've started wonder if I should take the opportunity to make money out of this. After all, it is time consuming and apart of me feels as if I should be compensated for the "work" that I do.  Do I do the hustle? Or whatever people expect millennials to do?
Of course, I would sell myself out 100% and I plan on promoting products I don't like for money……..yes! That was a joke!
As always, I would only promote products that I like and would highly recommend. So far, I've only had one paid promotion (/ad) which was for Thinx period underwear. I didn't have a problem with this mostly, because I was already using the product for over a year when they approached me. So, it felt like a win win!
That being said, haven't really been accepting any gifted products or paid promotions as of late but I do have a "back" stock of ethical underwear which I still need to to review.
So, now for the review part of the blog!
I'm reviving the ethical underwear series!!! Well, kind of! I'm just super behind in my reviews!
I've been wearing Organic Basics for the last couple of months. Organic Basics is a European brand, focusing on sustainability and organic cotton. (For full disclosure, please note, that I am an recent affiliate of Organic Basics, and I'm low key kinda excited, mostly because I actually really love the product after trying them out).
I've worn a few different brands now and I would say the ethos of "Nisa Ethical Underwear" has been my favourite so far. They support and employ women who were refugees. I'm a little biased – my parents' were refugees, so, I have a HUGE soft spot for Nisa. BUT, in terms of quality and comfort Organic Basics has been my favourite so far.
Edit! I've just received an email regarding some discounts!!! Yay!! Please use the promo code: CATOBC (for free shipping for US, 100DKK (approximately 21AUD) off for all customers using Danish site, and 15EUR off for all customers using EU site 🙂 
The stitching is on point.
The first wash test: If you read my first instalment of the series, you know that I always wash my underwear before I wear it. Mostly, because you know. Germs. (Even if there aren't any, I can't get this out of my head!)
I wash all my underwear in a cloth laundry bag in the washing machine. I may have time to cook a few things from scratch, but I don't really have time to wash my undergarments by hand!
After the first wash they turned out good. The steams didn't come apart and the colour didn't fade. The black remained black!
The first try test: The first thing I noticed was that they were super comfortable. And also that the quality was amazing. My favourite so far. I don't really need to do a "month later test" only because I've been wearing these for the last couple of months and the quality is still amazing. The fabric is thick, but not too thick, so I know it won't wear out in the bum or crotch area any time soon. If you're, looking for high quality underwear, then I definitely recommend this.
The jeans test: Wearing tight jeans are fine. I couldn't really see the "line" underneath my jeans, which is a bonus. Plus the underwear didn't feel uncomfortable or bunched up. I went a size up to a M, although, I probably could have gone a size S.
The dress test: you can see a big line in the dress. It grabs at the butt cheeks more, which to be honest makes it great for a "workout" underwear and it kinda supports you, and won't ride up your bum. I didn't try out their g-strings, mostly, because I've realised I'm not a fan of permanent wedgies at all! But if it's your thing, then perhaps, if you're looking for quality this might be for you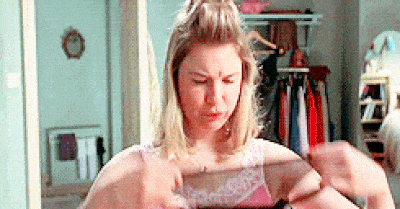 The strap/support test: Again, I can't really give a test on "support" because I don't have a big chest. But the bralette had a really good "fit" and for me, there felt like a lot of support. It's my favourite bralette so far. I want 1 million of them for working out.
The sitting down all day test: Not much to say here. It's pretty darn comfortable!
The itchy breasts test: Yeah, this is still a weird test! But what better way to test if a "bra" is comfortable? I wore the bralette/bra on a hike. It was hot and I was sweating. I tell ya, I'm not a sweater, but walking up a mountain and pulling myself up a rock wall was pretty tough. The great thing is, I didn't feel this bralette/bra at all. AT. ALL. Again, this is huge for me! If I've been working up a sweat for hours, like hiking, a bra or sports bra normally always makes my boobs super itchy. But this didn't! 😀 And it was very strange not scratching my boobs while hiking!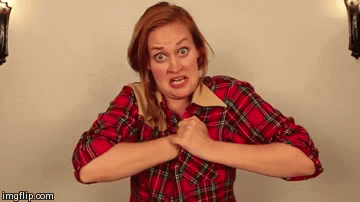 The one month test: As I said, there will be no follow up review for this one! I've been wearing these for the last couple of months, and the quality is amazing.
Review: 4.5 out 5 stars (I feel like I could replace all my underwear with this one. The only thing I would change would be going size S instead of size M for the underwear, as I thought it ran small to size, but for me it didn't)
You can purchase Organic Basics underwear HERE
Edit! I've just received an email regarding some discounts!!! Yay!! Please use the promo code: CATOBC (for free shipping for US, 100DKK (approximately 21AUD) off for all customers using Danish site, and 15EUR off for all customers using EU site 🙂 
Next up I'll be reviewing Mighty Good Undies (an Australian brand!)