Hi there,
It's been some time since I sat down and wrote some words for you, but I'm doing it now.
And what better way to start off a blog post but with a meme!
If you've been following me long enough you know I ramble on about a lot of things: food, low waste, travel (and how I'm a huge hypocrite) and also ethical fashion.
Ethical fashion is pretty darn important to me. It's what started it all. It triggered, well, everything. Don't get me wrong. I'm not perfect. I do have fast fashion brands still in my closet and I'm not immune to impulse purchases. BUT, I'm trying to be less of a crap-tacular person. And for me, one of the easiest places to start is in my closet.
I'm a big believer of less is more, and buying quality over quantity. It's a huge privilege to be able to do this – to have the funds to afford this type of philosophy. But it is also a philosophy that has saved me money in the long run.
So, if you're after some new ethical threads, let me introduce you to:
MATTER Prints is a sustainable and ethical clothing brand, specialising in, you guessed it, prints!
It's always awesome when small and sustainable brands reach out to me, because it's not always easy being on the hunt for eco brands, particularly when it falls outside my own particular style.
So, why am I talking (okay, typing) about MATTER?
The truth there are a lot of sustainable and ethical clothing brands out there that don't specialise in prints, and tend to lead follow a print-less model.
I wanted to show other brands, that are very much unlike Everlane because I fully understand that we all have different styles. And the simple corporate-like dressing isn't for everyone.
What I like about MATTER is that they work with locals to design the fabric. Actual locals and family businesses. These locals are generational traditional textile artisans – so they KNOW their fabric. Because of this, MATTER actually values these skills and sees these people as more than just locals who makes fabric, but artisans who are experts in their field. And because of this – MATTER are super transparent about how their clothes are made, right down to the fabric and stitching.
I was gifted a couple of items from their range, a blazer and a dress a month or so ago. And been testing out how it wears! They are actually in the same print, mostly because I just love this print!
See pictures below:
Just a little background on MATTER!
Firstly, MATTER does not adhere to the fast fashion model, instead focusing on style which fits into the brand's own philosophy. You won't see them following trends, which I think is pretty great. Because of this, their style is uniquely "them". You know. When you see an item of clothing and just know it's from a particular brand, without seeing logos or branding. This is MATTER.
Wanting to have a better idea about MATTER, I asked a few questions. Mostly, because I'm always interested in how a company starts. Building a business is a huge task, not only logistically but also mentally. So why did MATTER Prints start? What was the catalyst for starting up the company? And why ethical fashion in particular?
Their response:
MATTER started as an idea between two friends, and co-founders, Renyung Ho and Yvonne Suner. They were both in Mexico working and had multiple conversations about merging their love for travel and creating positive impact in the communities they discovered. They'd often seek out unique textiles in places they've visited and the colours, stories and significance behind the patterns always inspired them.
The catalyst came when Renyung and her husband embarked on an adventure-fundraising road trip down the western coast of India. They drove 3,000km over two weeks on a three-wheeler auto rickshaw, and raised funds for four charities in India dealing with basic needs like water, education and nature. Through a series of serendipitous introductions as well as knocking on several doors, she learned the technique of block printing, one of the oldest means of communication and full of symbolic heritage prints and that was the beginning of MATTER.
Ethical textile was at the core of the beliefs in starting MATTER. The founders were passionate about sharing traditional textile techniques as well as the stories of people who made them and the culture they live in. Sustainability, naturally, was a pillar to that.
My thoughts on MATTER?
After wearing their items of clothing for about a month, I can safely say that the quality has held up. Plus, as the fabric is cotton, it's super breathable – perfect for warmer weather.
I do recommend washing the items separately for the first few wears, or at least wash it with other dark coloured clothing to prevent the colours spilling over to white/lighter garments.
How does it hold up after a wash?
The colours have slightly lighten over 10 or so washes and being hung dry in the sun, but the print itself remains strong. 10 washes for about a month or so wear is definitely excess! But I wanted to make sure the garments could handle more than one or two washes. Personally, I want my clothes to last more than 5 washes!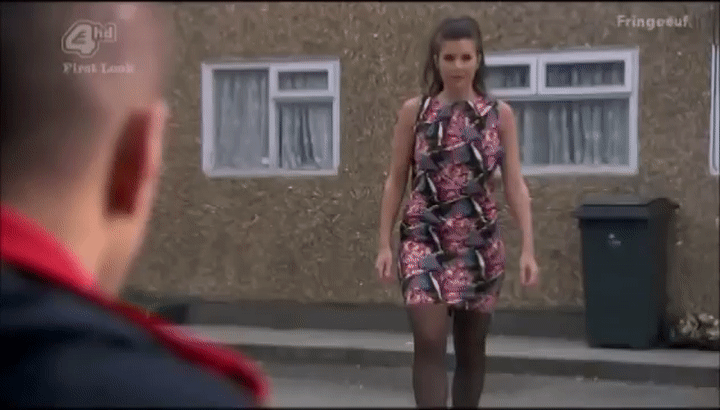 After wearing these garments at work (for a full day of sitting), the items do crinkle. But I honestly haven't had the need to "iron" them. I think it's because of the print, you can't really tell and it really just adds to the whole boho vibe.
Why I like MATTER?
Let's face it. Ethical and sustainable fashion is pretty darn awesome and MATTER fits the criteria. But what I like about this brand is that it has stuck to it's own style when there has been a trend towards print-less fashion. Often a brand can fall into the trap of trends, instead, MATTER focuses on "season-less" styles, adhering to the brand's own identity.
Still, it can be tricky to live by this philosophy when we live a profit driven world. So, I asked if a company could maintain both – be trendy while also maintaining its own style.
For MATTER, given the principles and seasonality of our artisan production, we cannot partake in the world of fast fashion. So we work our model around that, building a business that takes into account this inherent slowness, with season-less styles and seasonal fabrics, adhering to timeless principles of style rather than runway trends. We want to promote the idea of provenance – to be curious about how things are made and appreciative of fabric cultural heritage. We want our customers to be more conscious of their consumption behaviour and to look beyond labels and trends.
With that said, the sustainable fashion segment is growing at 19% since 2016, with an increase of ethical brands; 26% of customers willing to pay more for sustainable clothes and 67% prefer to buy quality over trends. The demand for ethical and sustainable fashion will increase, and we believe that comes from people desiring more connectedness from their purchases and that's how one can remain relevant beyond trends.  
Touching on our prints and designs, we believe in products with story and soul, and it is with this philosophy that we uncover heritage prints from the archives of our artisan communities with simple yet compelling stories. All prints hail from an existing heritage motif tied to a place and time, with a cultural story of its own, and every reinterpreted motif is our continuation of the existing narrative.
When transparency is often hidden, MATTER stands out by making transparency their key philosophy and not giving adhering to fast fashion trends. And that's pretty darn awesome.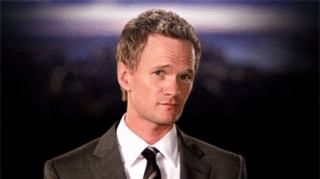 *this post is sponsored